Of course this site is all about me, John Atkinson. But there is no narcistic intent in it's crafting. No monetization scheme on its pages. Oh, ok, maybe a teentsy-weensy. I'm human. I like feeling good about myself. I just understand where lines are drawn . The primary intention is to in any way help you, the reader on your own journey. Perhaps my tale is one that can serve as the fat guy trifecta of cautionary tale, warning and inspiration/hope. I would give you the hope that your best life is in reach and all you have to do is work for it.
THis site is about a lot because I do a lot. I live a quasi-minimalist lifestyle of a digital nomad working freelance while traveling about, hanging at our campsite on a lake in Connecticut, or the one in the desert in New Mexico, or the one we get for a month or two in winter on a Lake in Texas. All while juggling a disability (I am legally blind The Blind Photographer, thats me.) 
That was then. This is now. I just got back from from walking about on an erupting volcano. 
Hopefully, this is also an expression of gratitude for the help along the way. From God for empowering, and from those who inspired. Gratitude is where the magic is at. Its one of the major keys that opens doors in a transformational journey. With Love, J.
My Personal Health Journey
I always struggled with body fat. Losing that battle caused me to also have to struggle with diabetes, hypertension and etc. It cost me more than I can account in the form of my eyesight and possibly lifespan. However, I have faith in God's grace, and that all things led me to right here just so I could tell you my story.
To the end that along with the telling you might be helped or blessed in some small way in your own struggles. I struggled and failed for 32 years. I admit for many of those years I just gave up all struggles and dwelt in depression, sickness and pain of my own creation. 
This is the story of my journey from that state to this. Not only to weight loss and wellness gain, but in growing to a life that I love within a disability that I have adapted to. And the journey isn't done. It never ends. Everyday better. Its a series so subscribe!
From June 2014 to June 2016 I went from 290 lbs to 180 lbs, seven medications to no medications, and sedentary hermit life to the lifestyle and activities of my dreams. Here's the story (gloss overview).
Part 2: Fat, Sick & Triggered
June 2014 was when my journey towards health started in earnest following a series of awareness triggers. Triggers that led me in a direction of whole-self, or holistic, transformation where weight loss became the happy side effect of overall wellness gain.
I stepped off prepared with everything I knew about diet and exercise. Which is to say, Not much and much wrong. Starting with all fat is bad and a calorie is a calorie. I began to chart a course away from dietary fictions.
Fat Loss, Nutrition and Healthy Living
Articles on topics related to weight loss, nutrition and health. The intent was for them to be short. That didn't work. Mea Culpa, mea maxima culpa. Hey, I can't help myself, I got a lot to say.
Carbohydrates And Fat Loss: A Comprehensive Guide
Explore the crucial role of carbohydrates in weight loss after 50. This comprehensive guide dives into the types of carbs, how the body processes them, and the distinctions between natural and processed carbohydrates. Learn how these differences impact weight loss for individuals over 50, and get valuable tips for incorporating the right carbohydrates into your diet to optimize your weight loss efforts and maintain a healthy lifestyle.
Fat Loss After 50: The Struggle is Real
As a health coach, and as a person who lost 100+ lbs after the age of 50 myself, I know that fat loss after 50 can be challenging. But with the right mindset, approach, and support, it's absolutely achievable. In this post, I share unique insights and perspectives on how strength training, nutrition, mindful eating, stress management, and sleep can support your fat loss goals. Let me help you achieve your healthiest, strongest, and most vibrant self.
Let's Chew the Fat about Dietary Fat
Let's look into the different types of dietary fats and their impacts on the body for this third post in the Macronutrients series. While some fats are considered unhealthy and can increase the risk of heart disease and obesity, others are essential for brain function and can even help reduce inflammation in the body. Learn how to incorporate healthy fats into your diet to support overall health and weight loss goals.
Life on the Road - Travel Journel/Photoblog
Achieving a better state of health was only part of the growth process upon which I embarked. Going places, hiking or at least walking a lot there and taking pictures became my go-to thing.
Its just what I do. Traveling about living in an RV, living minimally. The fly in my ointment is that being blind in the legal sense its really all a bit of a blur. Ok. A lot of a blur.
But I am good at framing a shot. Its a skill and a knack. And when my eye is a few inches away from the picture on a really big screen, it almost looks okay. With my beautiful and wise companion Margaret Webster,  we roll about and do and see stuff. I cannot tell you how profoundly grateful for this woman I am, or imagine how limited my life could be without her.
I have found that being grateful is the key that opens oh so many doors. But I'm human, I forget sometimes. But the journey continues, and I along with it by the grace of God for now. Let me share with you! To the end that maybe someone out there might begin to believe that they too, can have a better life after being trapped in a cage of obesity and illness both physical and mental.
The Big Island of Hawai'i
Spent two weeks off of the beaten path. Well, route 11 is pretty well beaten, it being the ONLY path, but we were off of it in Ocean View. Spent two weeks there in December of 2022, mostly exploring Volcanoes National Park. Hawaii can get under your skin. Aloha 'aina, or the Love of the Land is for real. There is something absolutely magical about the place and the people. Here's some things.
Akaka Falls State Park, Honomu, Hawai'i
Akaka Falls State Park near Honomu, Hawaii is a park most of us have at least seen in Jurassic Park, Some of which was filmed there. In the short beautiful jungle hike were no dinosaurs, or snakes.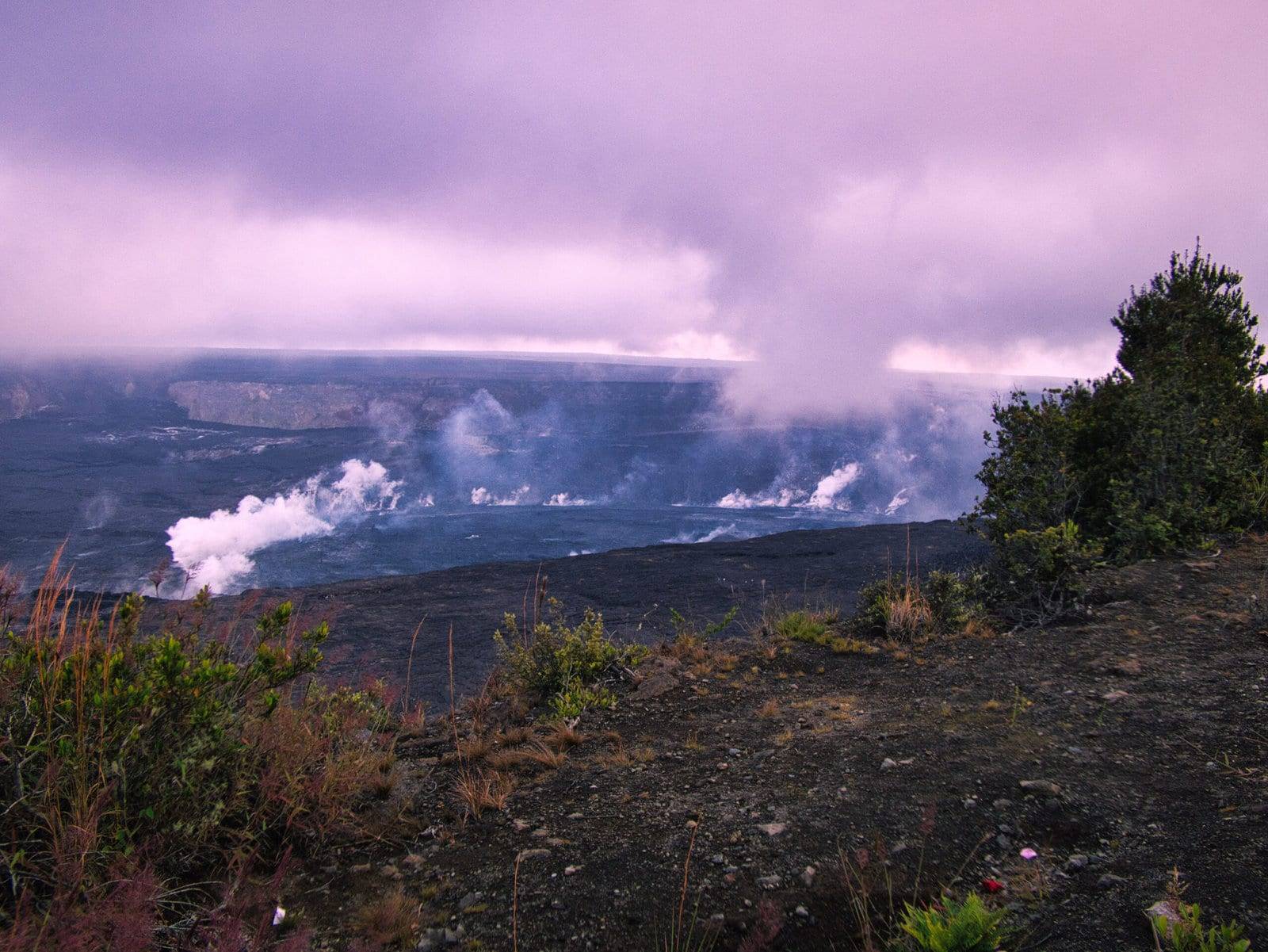 And here's a tale of a voggy afternoon at Volcanoes National Park on the Big Island Of Hawai'i at the tail end of the November 2022 Kilauea eruption.
Off The Beaten In Ocean View
Ocean View Hawai'i is where we stayed for the two weeks spent on the big island. It was off the beaten path, which means not touristy because it was an hour plus from anywhere those folks want to be.
Moving south from Connecticut to Texas in the RV for the second time for the winter of 2022-23. Again we will be in Kingsland, Texas for a couple of months. This next time though, instead of returning to Connecticut we will be travelling through the western states, a journey that will get its own category and starting with a December side-trip (not in an RV) to the Big Island of Hawai'i for a first. Hey. Its technically a "Western State."
Granite Shoals Texas Quarry Park Trail
Granite Shoals Texas is a small community that boasts a bigger and nicer city hall than Hartford CT, with a hiking/running trail in an old granite quarry. Not bad for a town that is little more than a collection of houses by a lake and a strip of businesses along State Highway 1431.
Akaka Falls State Park, Honomu, Hawai'i
Akaka Falls State Park near Honomu, Hawaii is a park most of us have at least seen in Jurassic Park, Some of which was filmed there. In the short beautiful jungle hike were no dinosaurs, or snakes.
Salmon River to Day Pond Brook Falls
Four-mile out and back from Comstock Covered Bridge to Day Pond Brook Falls through Salmon River State Forest and Day Pond State Park in Colchester, Connecticut
INFP Enneagram 9 – It's Hard To Be Me
INFP Enneagram Type 9 Personality - Okay that's a mouthful, I still look at Meyers-Briggs, and other personality-type indicator tests as witchcraft masquerading about in a lab coat, but I can't deny the accuracy of the results. INFJ is what I tested as seven years ago. Did anything change? What? Or was the first test off?
We were Submariners once, and young – Part 1: Boot to Boat
From 1982 to 1986 I served in the United States Navy as a Fire Control Electronics Technician on the Blue crew of the nuclear-powered ballistic missile submarine USS Nathanael Greene, SSBN 636. One of the original 41 for freedom boats during the cold war.
Most people who meet me or see my web site and social media posts don't realize I'm blind. As the blind photographer I take such awesome pictures people think I see just fine. I don't. Blind, in the legal definition is anyone with a corrected visual acuity of 20/200 or less and/or a field of view of 20 degrees or less.